Featured in the November/December 2012 issue of CuttingEdge Magazine: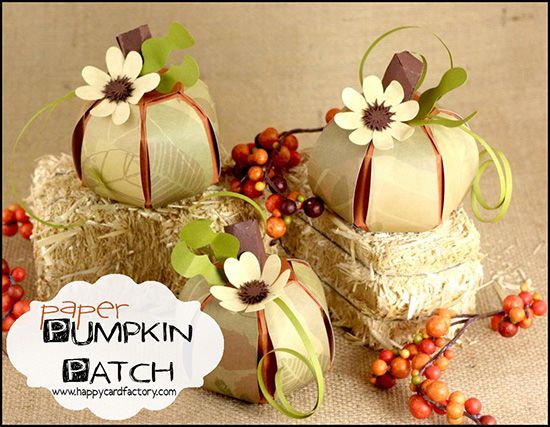 Here is a home decor idea that was featured in CEM last year. I have this little set-up on my dining room table every Thanksgiving. I love, love these pumpkins from SVGCuts, so I made a mini paper pumpkin patch. Trust me when I say these little guys are pretty easy to put together. They are also so much fun. I would like to make a few of these in white too. Don't you think that would look cool?
Supplies:
Cut Files: (Pick a Pumpkin) SVGCuts; Card stock: (orange) Recollections; Patterned Paper: Recollections; Tools: Boss Kut Gazelle, Make the Cut software.
Assemble flowers, pumpkin, and stem according to directions, taking time to let glue dry after each tab of the pumpkin. If you are having trouble, see SVGCuts blog for assembly video. After each piece is dry, glue stem to top and add flowers, leaves and curlies where desired.