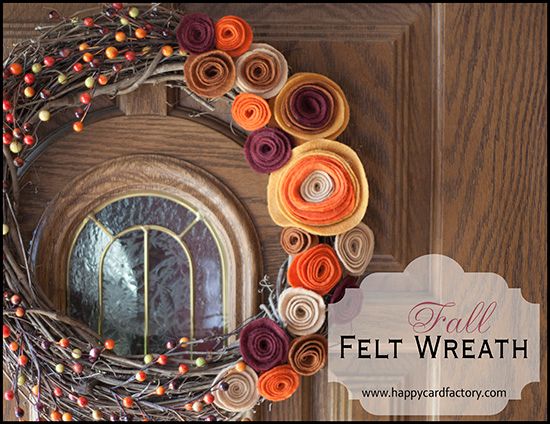 Boy, I have to say I am mighty proud of the project I am showing you today. I just love how this Fall felt wreath came out. This is only the second wreath I have ever made. I don't know why I don't make them more often. I guess I was always scared how hard they were. Well, this one is pretty simple. It also was pretty inexpensive to make as I had most of the supplies on hand. Gotta love that!
The idea came from Crafting Mom by way of my friend. Crafting Mom has a tutorial and pattern to print available on her site, so I won't explain how I made it. My friend Kathy had pinned my banner on her "if only I were crafty" board. I laughed when I read the name because she is right about the non-crafty part. I scoped the board out and saw she had this beautiful wreath pinned. I knew I had to make her this wreath for her front door as a surprise gift.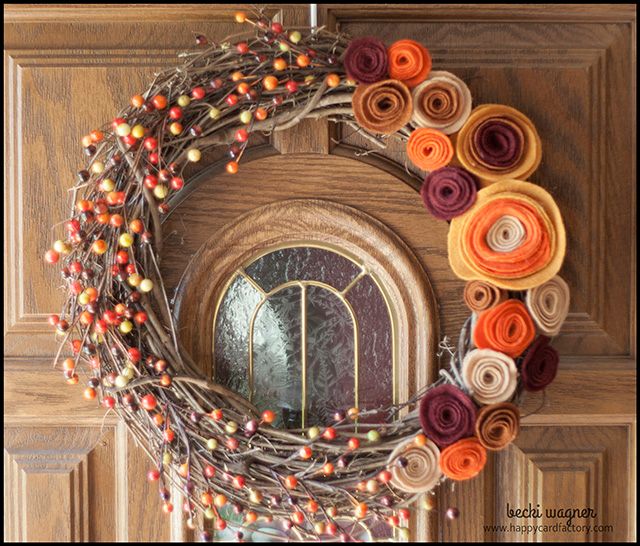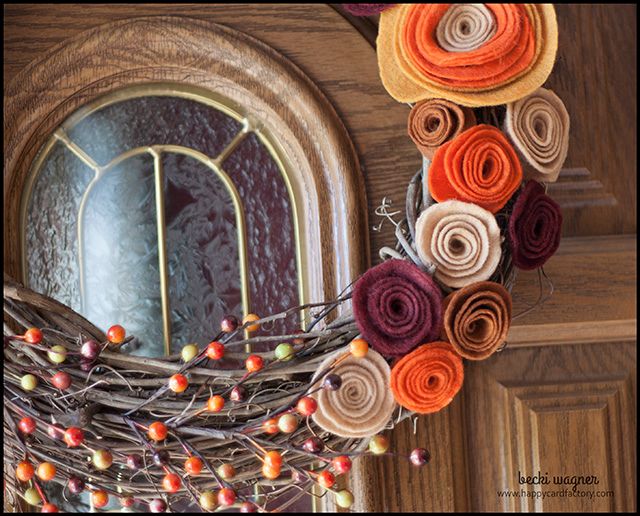 Believe it or not, I actually cut the felt with my Sizzix eclips. You all know I have a hard time crafting anything without using one of my machines. It did a much better job than I thought it would. With a new mat and blade, I used the fabric setting with the blade at 5 and a 2x multi cut. There will be a little popping out of the roses after cutting, but for the most part it cut all the way through. Using my machine gave me the ability to cut a few out at a time and make the job go quicker. It also made it easier to get multiple sizes.
Since I have some felt leftover, I have to make one of these for myself. It just looks so good on my door. If I hadn't already texted Kathy a picture, it wouldn't have made it to her house. 😉
Supplies: grapevine wreath 6 Autumn picks 6 pieces of felt in holiday colors quilled flowers –
Lettering Delights