I think I am going to make this an almost Wordless Wednesday. It seems my banter left with my mojo. They are probably enjoying the Tuscan sun as we speak (I know that is where I would go right now). I chose the vintage button card idea at
Buttons Galore & More
as inspiration to get creating. Not super happy with my tag but it's better than most I have made. I think it would look better if I could have gotten some color on the card. The button card is supposed to be a very light blue but my stupid craft room printer is on the fritz again. I am hoping the colored penciling shows through. I'm sure it doesn't though.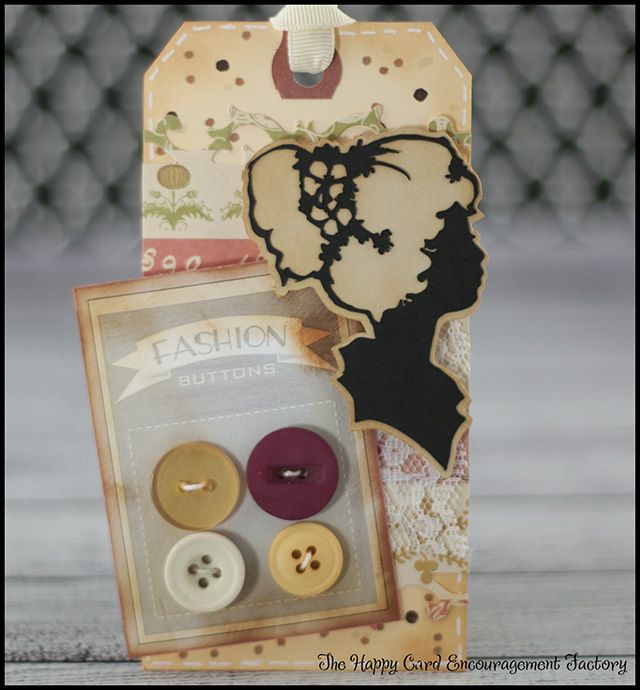 I have no idea where I got the girl silhouette from. It's an old file I had since before I started blogging. Just in case you wanted to know. She was cut at 1.5″ on my Sizzix eclips. I think I got great detail for such a small cut. The button card was a free printable from
Ginger & George
. That's pretty much it. Have a great day and happy crafting!
Supplies:
Large Tag
Evangeline Mini Deck by Cosmo Cricket
Fleur de Lis Square Spellbinders
Autumn Leaves Bag O Buttons Hall Pass collection
Vintage button card
scrap lace & ribbon