From the January/February 2013 issue of CuttingEdge Magazine: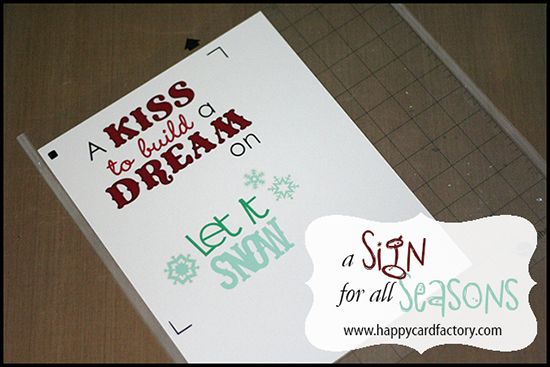 I love when you can make a home decor project multi-purpose. I purchased one wood plaque, painted it a neutral color and with SQUARE1 sheets I can just peel off the sentiment when the next holiday comes around. A dozen uses in one!
You want to pick out a few different designs or sentiments and make them into a print n cut. Then just adhere the current holiday and display!
Graphic files: Kissing Booth and Peppermint Holiday Expressions (
Lettering Delights
); Media: SQUARE1 Masterpiece sheets, wood plaque, white craft paint