Four posts in one week from me?!? Weird, right? Actually, down right bizarre. Well, not really. I need the release crafting brings. Life is really, really throwing some lemons our way lately. I honestly need your prayers right now. Sounds crazy, that with life all insane, that I would bump up the crafting. Honestly, I just need to forget about things for a while. Crafting does that. Who else here hides away in your craft room when things get tough? Raise your hand…yes, yes, I see hands up all over!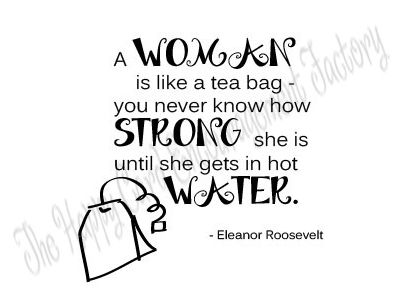 I have been trying to get around to making more files for the blog. So while I was thinking what kind of freebies I can start offering, this quote was staring me right in the face. I thought – DIGI STAMPS!!! With all the Print n' Cut abilities machines have, this would be easy as stamping. Amirite?!? Any excuse to use my machine, I guess.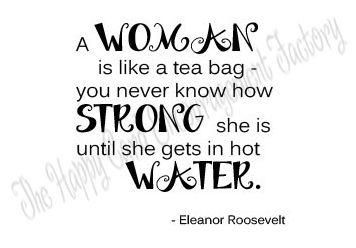 The digi stamp is available with and without the tea bag (hand drawn by yours truly) and in JPEG and PDF format. If there is another format that I wasn't thinking of, let me know. I want these freebies to be useful to you. To download, click the link below to get your .zip file. The fonts that were used are Janda Apple Cobbler Solid by Kimberly Geswein and Kalinga.
I really enjoyed making the word art. I think it is especially fitting that I choose this quote with my life right now. I didn't even see the pull on me it had till I was finished and sat back to see how it looked. Truly amazing. I need to be a pretty strong right now. I may just print this out and put it above my desk.
Is this something you guys would like to see more off for free? Is there other types of printables you want/need? Let me know in the comments. But bear in mind, I am not an artist. The tea bag tested the limits of my hands as it was. ;P
[ddownload id="2321″ text="A Woman is Like a Tea Bag" style="button" color="grey"]
P.S. I have updated my
Die-Cuts
page. Each design now comes in one ZIP file containing multiple formats. I have also labeled them HCF with a Terms of Use to make filing them easier for you.