Welcome, welcome to the Jingle Hop hosted by Lettering Delights. Where we are "jingling" around the clock from December 5 – 7! We have for you lots of inspiration, freebies, and a chance to win a KNK Zing! Super awesome, huh? Let me tell you how it works. Start on the Jingle Hop Christmas Idea Swap page first (if you haven't already) and you will get the web addresses for each blog in the hop. Each stop will have a great freebie for you and give you a code. Write down the codes and go back to the Jingle Hop page to enter them in the field. Each code acts as a separate entry to win.
One more important note: You must have an Lettering Delights account to be able to enter your codes. Don't worry, they are free and it's easy to sign up. You can do that here – LD Create an Account.
OK, enough rules, let's get to my project and get your Lettering Delights freebie at the end. I decided to use a graphic set and a Cut-It. I love that at LD it's one stop shopping. I love Print n' Cut, but also love being able to paper piece. They have it all!
I took the 12 Days of Christmas graphic set and put them on the back of the Simple Match Boxes. The match boxes have a bonus layer for your electronic die cutting machine if it has the ability to use a pen instead of a blade. I choose the bonus layer with the bird singing. I felt it was perfect compliment for my graphics as it's a song about a partridge. lol Ahh, I love it when a project comes together!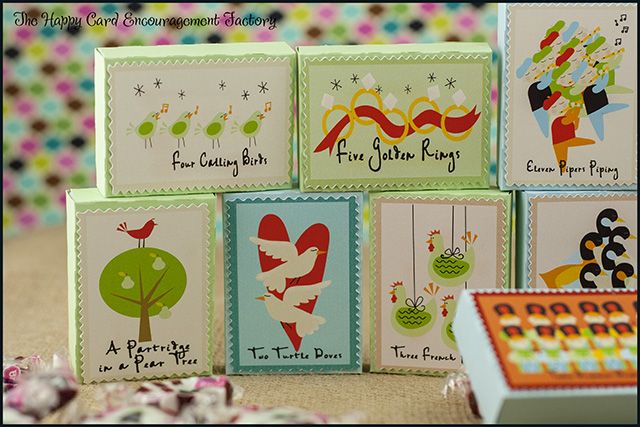 No treat box would be complete with a little sweet. These mint nougat are one of my favorite candies for Christmas. I'm not even a fan of mint normally, but these are so tasty.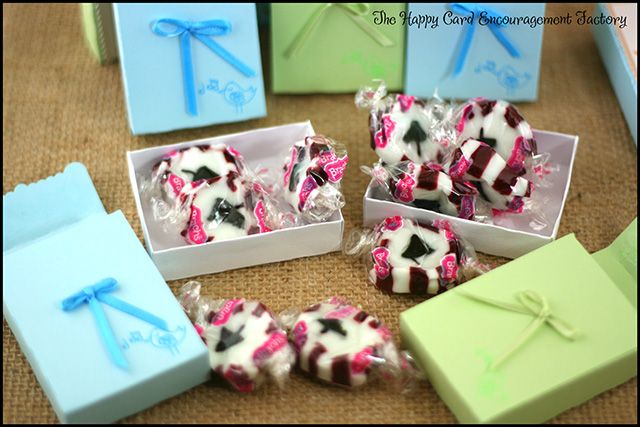 These are going to be the cat's meow for the Sunday night kid's class. I love seeing their little faces light up when they see treats. The girls always appreciate the trouble I go through to make their treats extra special. It really touches my heart.Now the moment you have really been waiting for – the code and freebie! Lettering Delights was super generous in making the 12 Days into a Cut-It set for me to give away to you as a special thank you for hopping with us this week. Make sure you head over to their Facebook page and say thanks after inputting your code!
KNK ZING! Code – L7hrT
Thanks for joining me here and taking a look at my project. The next stop in the hop is Joanna over at
I Love 2 Cut Paper.
Supplies:
12 Days of Christmas graphic set by
LD
Simple Match Boxes Cut-It set by LD
Recollection paper and ribbon
Blue Metallic gel pen
Silhouette Cameo
ZIG Two-Way glue pen for closure
Christmas Mint Nougats