I'm finally back with an actual project. Yea me! It is rather cute, if I do say so myself. I made a paper acorn and filled it will goodies for a member of my church who is going through chemo right now. We thought she needed a pick me up. I am going to add this to her gift basket. Hopefully we can collect lots of treats from all the ladies for her.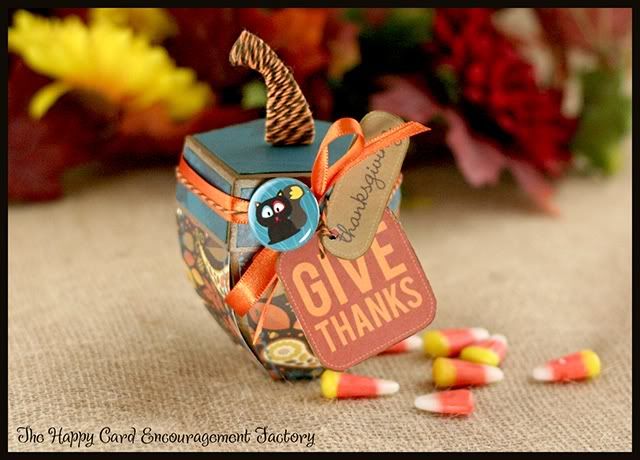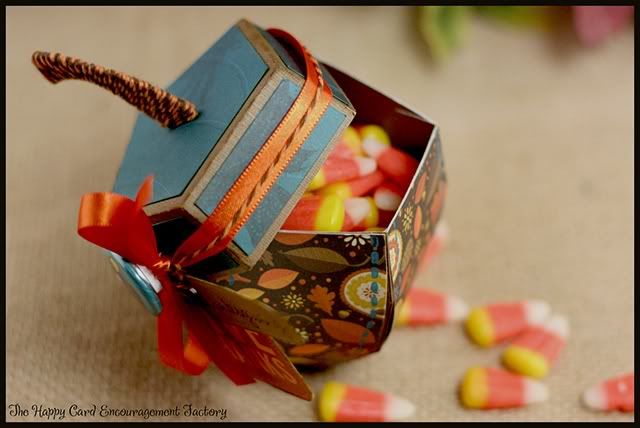 Don't forget to enter the challenge over at Trendy Twine. The theme is Give Thanks. What you need to enter is use Trendy Twine, the color brown in some way and stitching (it can be faux or real) in an Autumn theme. See you all over there, don't forget to make a entry. We love to see all the wonderful creations you guys come up with. Also, if you are wanting to pick up some Orange Truffle, it's on sale this month for $7.95!
Hope you enjoyed my little acorn with the lovely twine. Have a great day and happy crafting!
Supplies:
Acorn box by My Scrap Chick
Orange Truffle Trendy Twine
Harvest Gathering stack by DCWV (panels and tags)
More Stitches stamp by A Jillian Vance Design
Perfect Fall Day Flair Button by Paper Play Studio