Hi-de-ho, everyone! Welcome to the April Stamp Release Blog Hop for My Thoughts Exactly! If you are here from Tracy's
blog
, you are in the right place. If you are here because you are a faithful reader (which I know you are ^__^), for the best hop, start at the beginning at Alyssa's
blog
.Once again, I have the pleasure and honor to be the Guest Designer at My Thoughts Exactly for the month of April. And if that wasn't cool enough, I also get to participate in the April 1st stamp release Blog Hop. Woohoo, go me! So, let's hop to it and get a little look-see at the wonderful new stamps available now. Introducing:
Want one? Want two? Want them all? Alyssa has bundles to save you bundles! Save 16% with the Big Thought Bundle (Big Thoughts + More Big Thoughts) $25 or get the Mini Thought Bundle (Mini Thoughts + More Mini Thoughts) for $17, saving 15%. Not enough for ya? Get the whole April Release Bundle (All 4 sets) for $40 and save $10. That's 20% off the retail price!
OK, now that you have seen all the wonderful new stamp sets, let's get to my project to show you one of the many ways these can be used.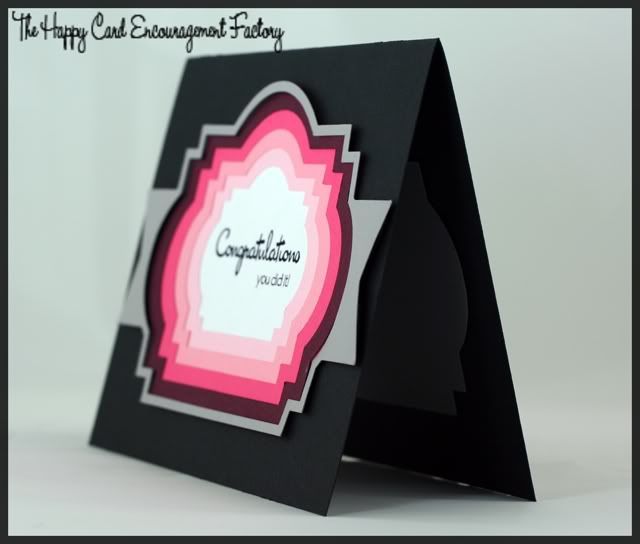 I chose the "Congratulations" and "you did it!" from the More Mini Thoughts set. I thought it would make a great card to celebrate my sister-in-law's new promotion. We are so excited for her. The inspiration for my card comes from CASE Study challenge #84 – negative die-cutting. Cool, right?
Would you like to make a card with one of these stamps for free? Well, you're in luck! Alyssa is going to give away an April Release bundle to one lucky commenter. You will get an entry for each comment you leave on each of the blogs in the hop! Isn't she just awesome!?!? So make sure you comment on EACH BLOG.
That's all I have for today. Hope you enjoyed my card and pick up a few of these great stamp sets. Good luck and happy crafting!