Can you guess what I bought and finally got around to using? Yep, that's right, a Sew Easy. Want to know what the neatest thing about it is? It works will Trendy Twine. Ya buddy! I won't even go into how much of the wonderous cottony stuff I have but I could probably sew back and forth from here to Montana three times. LOLAnyhoo, I am so excited to share with you today some die-cutting treasures for my
Boss Kut
Design Team project. I have a super simple but beautiful Mother's Day card. It's never too early to start on those cards, ladies. Mother's Day will be here before you know it! I will be posting a few more up to the day because I have been asked by some friends to make one for their mothers. Here's a tip if you want a life, tell very few people you craft. ^__^
I finally got around to using the adorable Pop Kuts from Boss Kut too. Let me say, I am thrilled at how great they look! There is just that certain something they add to a project. I mean, look at the flower. Just too stinkin' adorable!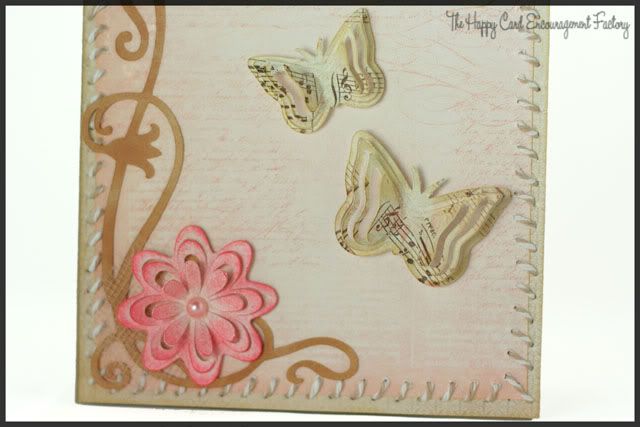 I used the Pop Kut Butterfly which comes two to the set and the Pop Kut Lacy Flower layered onto the Flower Flourish. I sewed together two pieces of Lost & Found Madison Avenue by My Mind's Eye with Trendy Twine using the Sew Easy.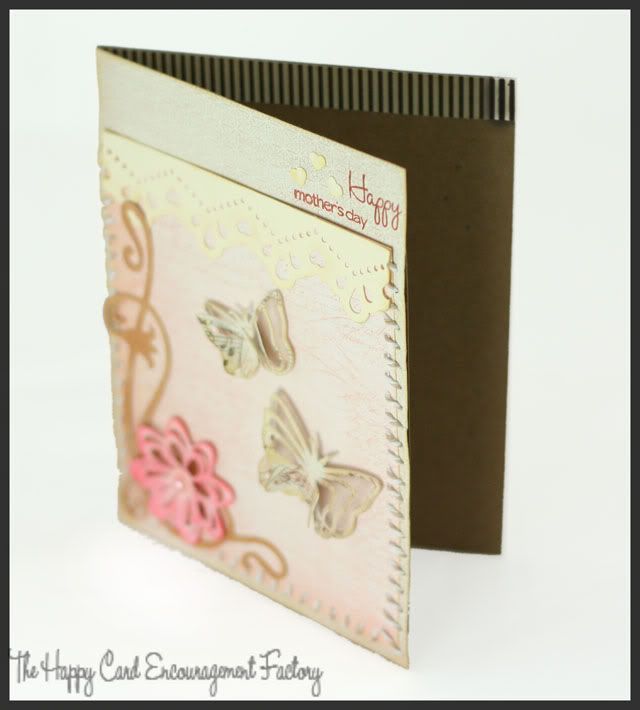 My Gazelle cut everything like a hot knife through butter. She can really handle all the details even when they are very small. Love this machine! Monica and Boss Kut have some pretty intricate designs that I know I wouldn't be able to cut if my cutter wasn't so awesome. 😉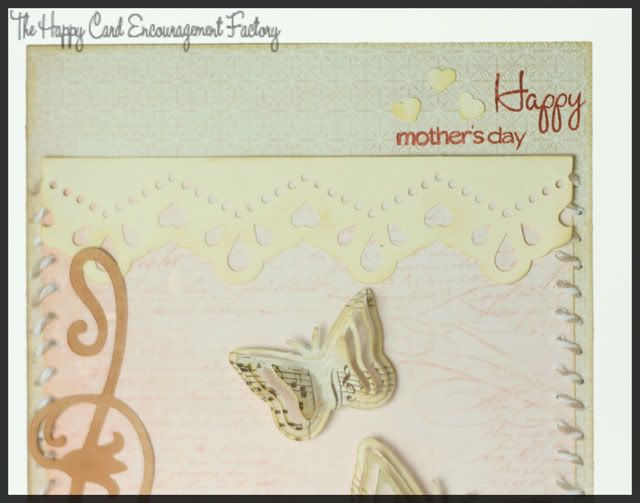 I used the leftover hearts from the border to place by the sentiment which is from the Mini Thoughts set. So, what do you think? Will my mother enjoy this card? I think so. Those butterflies are the cutest thing!
Recap of Supplies:
Pop Kut Butterfly by Boss Kut
Pop Kut Lacy Flower by Boss Kut
Flower Flourish by Boss Kut
Border 1 by Monica's Creative Room
Mini Thoughts by My Thought Exactly
Krazy for Kraft Trendy Twine
Lost & Found Madison Ave by My Mind's Eye
Have a great week and happy crafting!