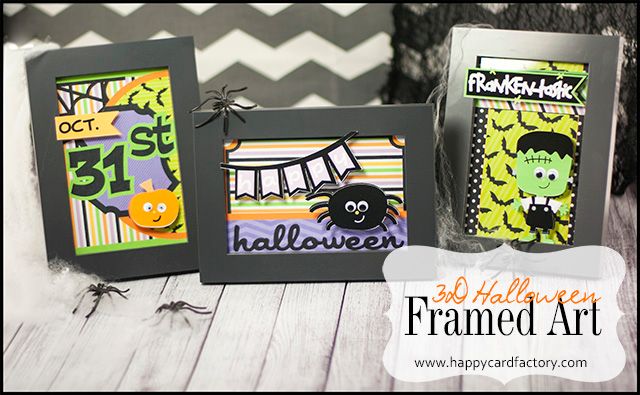 I don't decorate for Halloween, but my sister does. So whenever I see a cut set that is so cute I can't resist making a project with, she gets a crafty gift. (non-interesting fact: she has an glass armoire in her dining room filled with the crafts I give her, she calls it her Becki museum) I was scouting around the clearance section at Wal-Mart and found a set of four 4×6 frames for less than $3. As soon as I saw them, I had the perfect craft design in mind – Halloween 3D picture frames.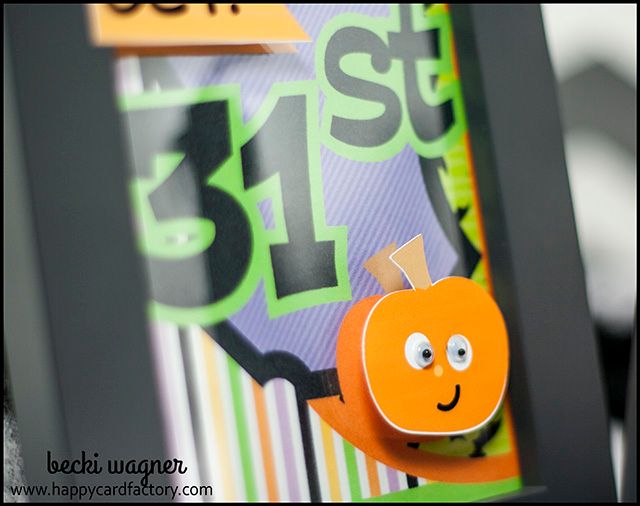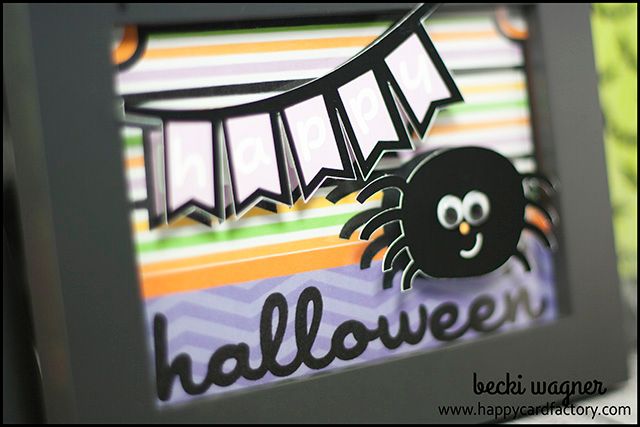 These make great Halloween decor, especially if you don't have a lot of decorating space. Just pop an existing picture off the wall or place on the fireplace mantel. I like to use pictures in frames for holiday bathroom decor. That way I can make sure there aren't any little ones in there eating or destroying my decorations. God forbid I put a candle in there. I have no idea what they are doing when the door is closed. o__O
The Franken-tastic set I used for this project comes with cut files in a few different formats, as well as 5 pages of printables. There are the completed cards to just print and send, also each piece of the card front available individually for you to mix and match. Franken-tastic is a great value, I see many uses this Halloween.
I like that the characters are not scary looking so I can make crafts for my young nieces and nephew. The frames are so cute, I know Logan will be climbing to check these frames out when my back is turned. Better make sure I hang these up high.
Supplies:
Franken-tastic
– My Scrap Chick three 4×6 grey frames 67 lb white cardstock