Oh man, in case any of you didn't know, I am a coffee addict. Yes, yes, I know caffeine isn't good for me but I don't care. I crave the stuff. Soooo you know this new Cut-It set from Lettering Delights is just perfect for a coffee lover like me. Check it out!
You have to get it too, right?!?! Well, you're in luck. Lettering Delights is having an awesome Valentine's sale. Grab some graphics to Cut-It's from $1-$2. Spend $30 and use code "Punderful" and save $10. Can't beat that! Click on the graphic above to go straight to LD's sale!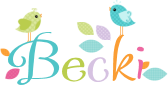 *This post contains affiliate links. Thanks for supporting my blog!