Normally I wouldn't post two cards in one day but just had to when I read SugarGem's
blog
. She made an adorable card for
CAS-ual Fridays
. I had heard of this blog but had never been there. It is such a cute blog with weekly challenges geared toward Clean and Simple designs. Oh, I can do clean and simple (heavy on the simple) real well.
Since this challenge ends in six hours, I had little time to throw something together. This week is "Just for the Pun of It." I knew just the stamp and sentiment I was going to use.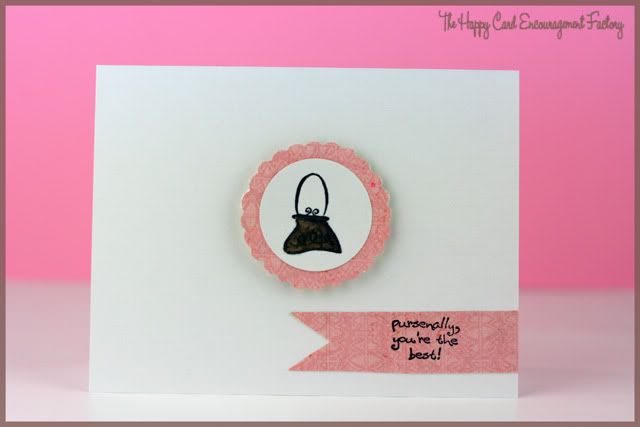 I still can't believe I made this card as quick as I did. No computer or die-cutting machine was hurt in the making of this card. All hand cut. Whew!
I sure do hope I win, they have an awesome prize this week (
Skipping Stones Design
). LOL Anyway, hope you enjoyed today's second card. Oh, just pretend it's Thursday cuz you ain't getting another one tomorrow. ;)
Supplies:
Life is Good by Echo Park Papers
Purse and sentiment by Stampin' Up
Recollections paper for base