Show of hands please. How many of you participated in the
Make the Cut
Valentine basket challenge at the
forum
? *raises hand* I did, I did! Of course, I had to seeing as I had made the file for the challenge. It would have been rude not too. ^__^
Actually, the forum members took my file and made the most wonderful little baskets I have ever seen. When we make a file for any of the challenges, we keep them pretty plain so everyone can put their own spin on them. And boy did they ever! Great job everyone and also thanks to Cher at
The Digi Bistro
for sponsoring the prize. You are awesome!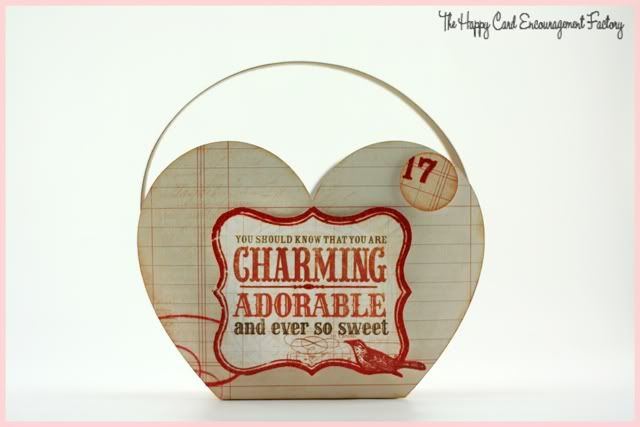 I went pretty simple with mine because I just haven't felt like crafting with this stupid cold or flu, whatever it is. I have just felt so drained of life. Ugh.
Trust me, everyone else's blew mine out of the water. They put scallops and hearts with pretty flowers. I just put an eyelet on each side of the handle to, hopefully, give it more strength.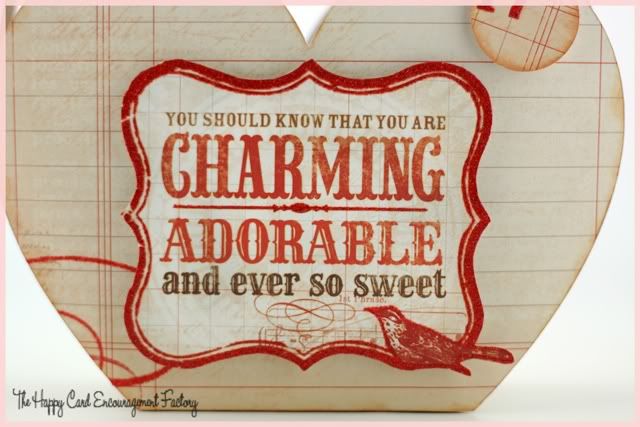 I just cut out this tag from one of my paper packs. Some of the designs are too big for card making but are so cute that I have to use them in a project. This basket was perfect for that.
Why the number 17? Don't know, ask Recollections. It was at the bottom of the 12x12 sheet so I thought I would slap that on there too. LOL We will be having another challenge coming soon, so stay tuned for details. Thanks for stopping by, don't forget I love comments!
Supplies:
Valentine Basket file by Me
Union Square stack by Recollections
Kraft card stock by The Paper Company
Eyelet by Recollections
Happy crafting!