Hey everyone, just thought I would show you my quick and easy goodie bag I made. You can also get it for free. Details after the jump.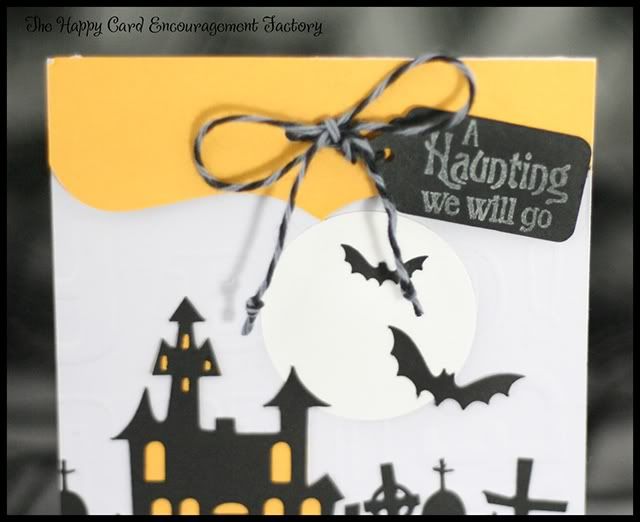 You know, I don't know if its my camera, lighting or the paper is so light, but I used my Sizzix embossing plate of the grey paper. It has Halloween phrases on it. It's sad that you guys can't see the texture on it. It's probably my poor photography skills. o__O
Of course, I used the super awesome Ghostly Greetings by My Thoughts Exactly and the new Grey Licorice Trendy Twine to finish with the perfect touch. I love how quick this bag was to slap together, and I love it even more because I got it free from Shery K Designs for MyGrafico.
Supplies:
Halloween Treat bag by Shery K Designs
Ghostly Greetings by My Thoughts Exactly
Grey Licorice Trendy Twine
clear plastic bag for inside
Recollections solid cardstock